Finnish-German feature comedy THE GRUMP – In Search of an Escort at the Marché du Film in Cannes o the big screen!
World Sales screening of The Yellow Affair, Karoliina Dwyer (CEO), karoliina@yellowaffair.com, www.yellowaffair.com, Marché du Film, RIVIERA D8. All German speaking rights (GER, AUS, SUI, LUX, ALDO ADIGE, LUX) are with ATF & Cuckoo Clock Entertainment, Hamburg.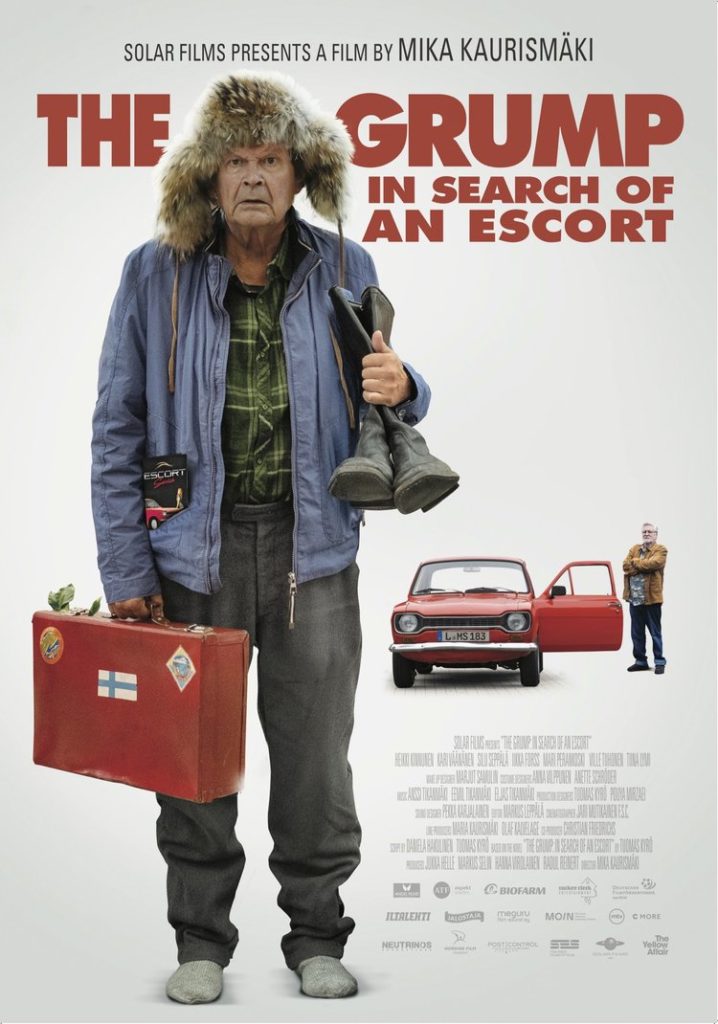 THE GRUMP: IN SEARCH OF AN ESCORT
Directed by: Mika Kaurismäki
Genres: Drama, Comedy
Written by: Daniela Hakulinen and Tuomas Kyrö
Cast: Heikki Kinnunen, Kari Väänänen, Silu Seppälä, Ilkka Forss, Mari Perankoski, Ville Tiihonen, Tiina Lymi
Produced by: Jukka Helle, Markus Selin, Hanna Virolainen, Raoul Reinert
Production Company: Solar Films (Finland), Aspekt Telefilm (Germany), Cuckoo Clock Entertainment
Production year: 2022
Release year: 2022
Country: Finland, Germany
Language: Finnish, English, German

English Synopsis:
The Grump's everyday life in the deepest of Finland rolls forward according to old routines. He's busy working on his farm, but memories of his big brother Tarmo are bothering him. Tarmo moved to Germany decades ago, and the brothers haven't been in touch, even though they were best friends when they were children. One day the Grump crashes his beloved Escort, and the car is taken to the junkyard. But the Grump is particular when it comes to cars; any old car won't do. The nearest 1972 Escort is found in Germany. The Grump withdraws a suitcase full of money at the local bank and heads to Germany.
The hardships start already on the Reeperbahn. The Grump is robbed and wakes up in a hospital with his brother Tarmo by his bed. The brothers, who later prove to be the total opposites of one another, go look for an Escort together and end up getting to know each other again in the process.
The Grump: In Search of an Escort is a film about healing decades-old wounds. It's a story about reconciliation and forgiveness.
---